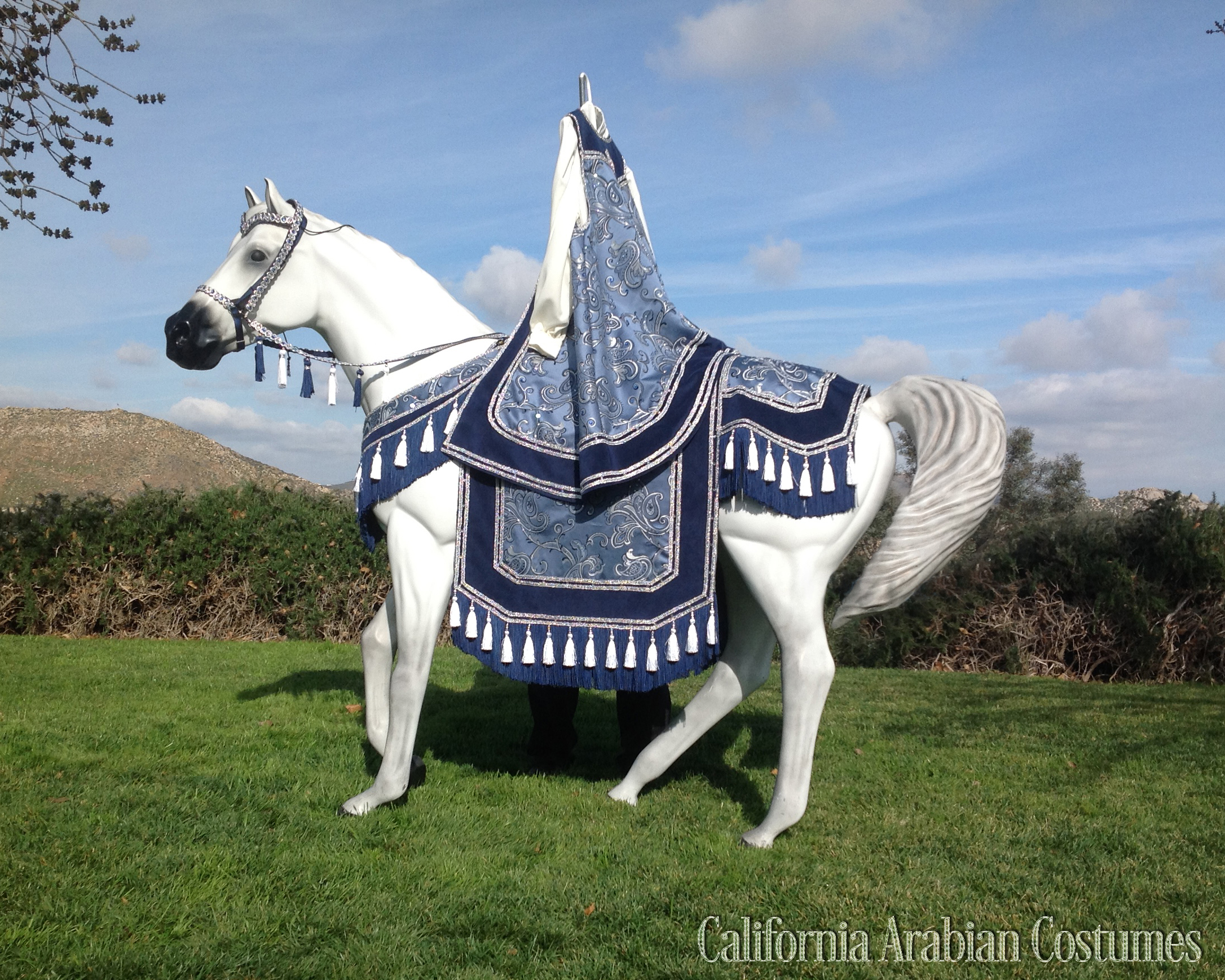 SOLD — Congratulations to Heather Parsons Nishioka of California!
Offered for sale is this rich deep blue and white native costume.  The tapestry on the robe is a unique fusion of blues.  The pattern itself is highlighted with an intriguing blend of white swirls, perfect for adding rhinestones to, which is exactly what we did.  Adding crystal and blue rhinestones in different sizes enhance the overall design of the costume and they will catch show ring lights as well as natural sunlight.  The main objective of your native costume is to catch the judge's attention when you ride into the show ring.
The robe is sleeveless, which offers a great solution for people who live or show in warmer climates.  It is also a lighter weight fabric compared to a traditional velvet robe.  The color of the outfit is buyer's choice, we suggest either a dark blue or white, both colors are shown below.
Contact us if you have any questions or would like further information on this costume.