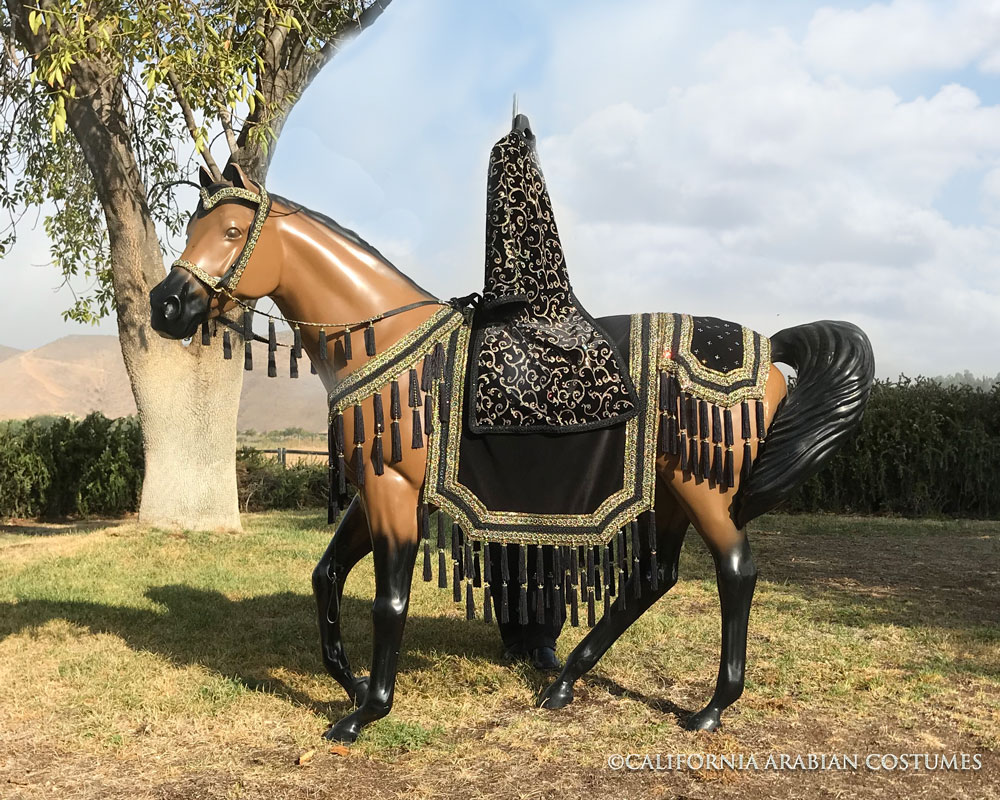 Do you prefer a native costume that is more subdued and monochromatic? Do you like the look of Katie Burr's costume? Then you will LOVE this one! Same flavor with a different style.
Unique unto itself, this eye catching brocade has such a great pattern. It was perfect for highlighting with tons of Crystal Aurora Borealis rhinestones. The horses costume is richer and more elegant than it appears in the pictures. Besides the addition of Crystal Aurora Borealis stones inset into every part of the trim, the addition of the black sequin trim gives the blanket and breast collar loads of dimension. Black onyx rhinestones adorn the hip area. This costume is PRETTY!!! A real showstopper in a quiet way.
Priced at $3,400.
Contact us
if you have any questions or would like further information on this costume.