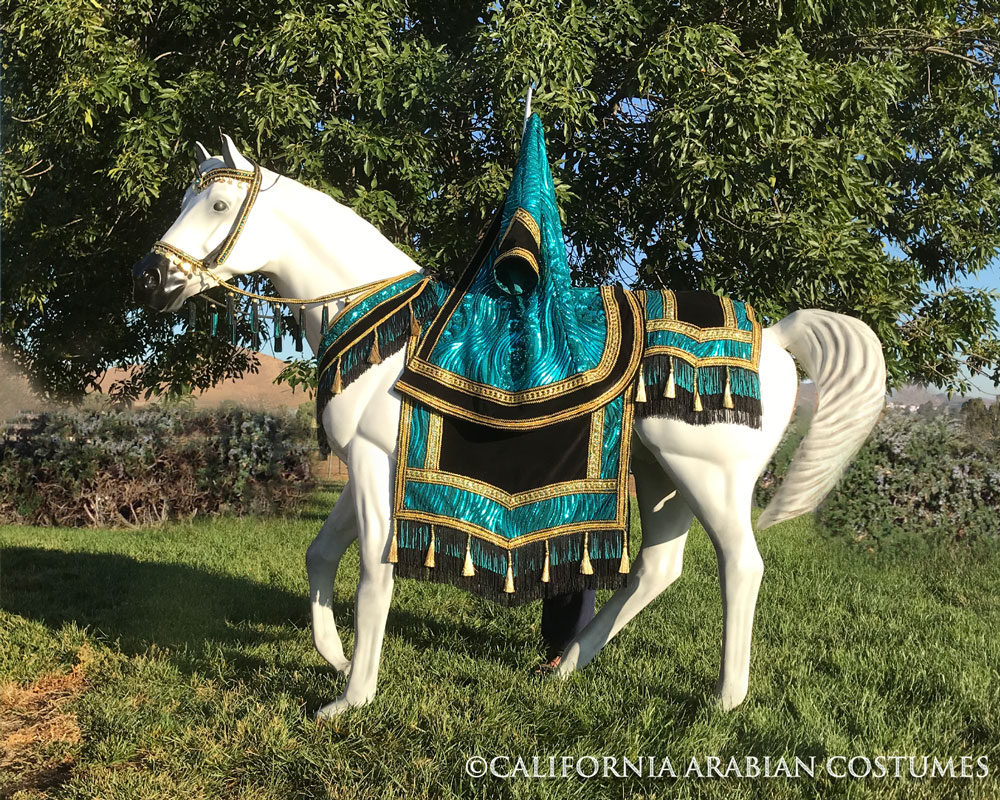 Black, Gold and Turquoise Arabian Native Costume.  Have you been searching for a native costume that will look stunning on a bay, chestnut or grey?  Then, perhaps, you might consider this exquisite beauty?  Loaded with lots of sparkle and show ring appeal, and with both style and elegance.  The robe is spectacular on its own, but wait until you see the sequin wave design that is built into the fabric!  It gives the robe wonderful dimension.
Ready for your ride at Regionals or Nationals!
Contact us if you have any questions or would like further information on this costume.